The broken road
Book
2017
Item Details
Subjects:
Genre:
ISBN:
9781501111648 (hardcover)
9781501111648
1501111647
Edition: First Simon & Schuster hardcover edition.
Description: 296 pages ; 21 cm
Link to PAC
Other Items In This Series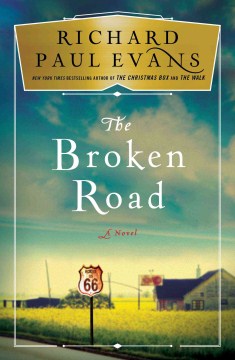 A first entry in a new trilogy that explores the possibilities of second chances follows the expe…
Professional Reviews
There are no professional revews for this title.
Additional Information
There is no additional information for this title.