The darkest corner
Book
2017
Deacon Tucker is a dead man walking. A former black ops agent, he was disavowed and stripped of all honor before being recruited as a Gravedigger. But his honor and good name no longer matter, because no one knows he's alive, and he'll never get the recognition he deserves. His mission is simple: save the world or die trying. And for God's sake, don't ever fall in love. That's a rule punishable by death. The kind of death a man can't be brought back from. Tess Sherman is the only mortician in Last Stop, Texas. She has no idea how Deacon Tucker ended up in her funeral home, but she'll eat her hat if he's only a funeral home assistant. Deacon is dangerous, deadly, and gorgeous. And she knows her attraction to him can only end in heartache.
Item Details
Series:
Subjects:
Genre:
ISBN:
Description: 340 pages ; 17 cm.
Link to PAC
Other Items In This Series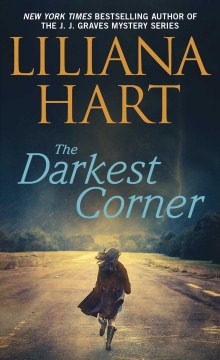 Gravedigger Deacon Tucker, a former black ops agent who no one knows is alive, must save the worl…
A popular romance novelist who doesn't believe in love, but does believe in family, Miller Darl…
Sneaking out of the country when the job he's always waited for seems like a possibility, forme…
Professional Reviews
There are no professional revews for this title.
Additional Information
There is no additional information for this title.