Item Details
Series:
Subjects:
Genre:
ISBN:
9781501155215 (paperback)
9781501155215
1501155210
Edition: First Pocket Books paperback edition.
Description: 352 pages ; 18 cm
Link to PAC
Other Items In This Series
Returning home after a 10-year career as a rodeo star to take care of his family's horse-farmin…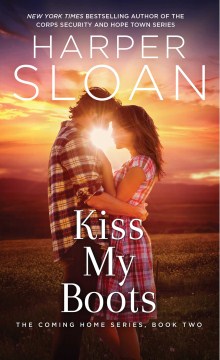 A stereotypical tomboy with a wild streak, Quinn Davis is convinced that men are not worth her ti…
Professional Reviews
There are no professional revews for this title.
Additional Information
There is no additional information for this title.